We are now accepting submissions for our 2017 Fiction Contest: "Building Bridges."
Calling all 7th-12th graders in Bexar County! Put your imagination to work and tell us a story about a bridge, real or symbolic. What does it unite or connect and why? Your story just might win cash prizes for you and your school!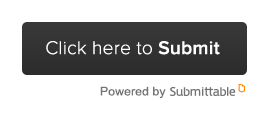 There is no entry fee to submit. Download the flyer! For questions or more information about the contest, please contact Shannon Stephens, Community Engagement Director.
---
About the SABF Fiction Contest Contest:
The Fiction Contest is a wonderful opportunity for young writers and storytellers in grades 7-12 across Bexar County to showcase their creativity. Winners from each of the three grade categories (7th-8th; 9th-10th; and 11th-12th) will not only have their work showcased at a special session during the San Antonio Book Festival, but will be awarded CASH PRIZES, ride on the official Texas Cavaliers Fiesta float in the River Parade, and have their stories published on the Festival website and other local publications!
The Fiction Contest has been an annual program of the San Antonio Book Festival since 2014. Since then $9,000 has been awarded to contest winners and their schools. To see the 2016 winners and read their winning submissions, click here.