Volunteer Registration is Now Open!
We are now accepting volunteers for all positions for our 5th annual San Antonio Book Festival on April 8, 2017.
Our volunteers are the heart and soul of the Festival. Since its inception, more than 2,000 devoted Festival fans have volunteered their time and talent to make the San Antonio Book Festival a huge success. A volunteer's job can be as varied as: author escort, "gofer," greeter, parking coordinator, book signing guide, and supply manager. Each position is equally important and we are very grateful to all of our volunteers. Without you there is no Book Festival!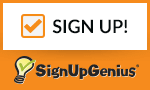 If you have any questions about volunteering, please contact Sherry Layman, our Managing Director.